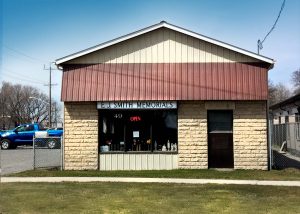 We are here to serve you!
We have been at 49 Main Street in Selkirk since 1974 and over those years we have established a clientele through word of mouth. We are the same family running the business today, unlike others who, with no experience in the trade, buy an established company and claim years of service to the public. We use the family name of Smith with pride, as have our family since 1896.
E. J. Smith Memorials provides products and services directly to the public. We don't pay commission to salespeople or funeral homes. Our customers deal with us directly, and that's reflected in our competitive pricing. Prices for a selection of our best-selling products are listed right here on the website.
Our experience and professionalism show in every step, from consultation and design to fabrication and installation. No matter how large or how small the job, your satisfaction is important to us.